Chiropractor in Scottsdale AZ
Experts in Wellness, Posture, and Pain Relief
Best Chiropractor in Scottsdale, AZ
Functional Wellness Center is a dedicated team of chiropractic and spinal rehabilitation experts located in the heart of Scottsdale, Arizona. We believe that taking care of your spine is an essential part of maintaining good health.
Scottsdale is a community of active people, many of whom look to chiropractic to maintain a healthy physique and keep their performance at its peak. Our professional staff were drawn to Arizona, as the people here are extremely health-conscious and are always looking for ways to keep themselves healthy and active.
Our office in Old Town Scottsdale is a welcoming environment for those who have never experienced chiropractic care.
Conditions
Treated
Back and Neck Pain

Headache / Migraines

Scoliosis

Postural Deformities

Shoulder Pain

Fatigue

Trouble Sleeping

Low Metabolism

Allergies

High Blood Pressure

Acid Reflux / GERD

Asthma

Plantar Fasciitis

Frozen Shoulder

Disc Herniation
Meet The Doctors
Andrew Kellogg + Sarah Little
Maintain and
Restore Your Health
You don't need to have an injury or chronic condition to experience the benefits that Functional Wellness Center in Scottsdale offers. Our patients include healthy individuals who are looking to improve or maintain their physical and emotional well-being.
We all know that life is stressful, but you may underestimate the amount of stress it actually puts on your body. Regular chiropractic adjustments help your body function at its optimal potential. Our team of chiropractors at Functional Wellness Center can unlock everything your body needs to take care of itself.
And for those who are experiencing pain or discomfort, our corrective chiropractic treatment rehabilitation plan through the Chiropractic BioPhysics technique, can eliminate the root cause of your suffering from its source and return your body to a state of health again.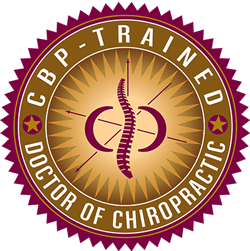 CBP® Certified
We are proud to be one of only a handful of chiropractic offices in the State of Arizona with a Chiropractic BioPhysics training and certification.